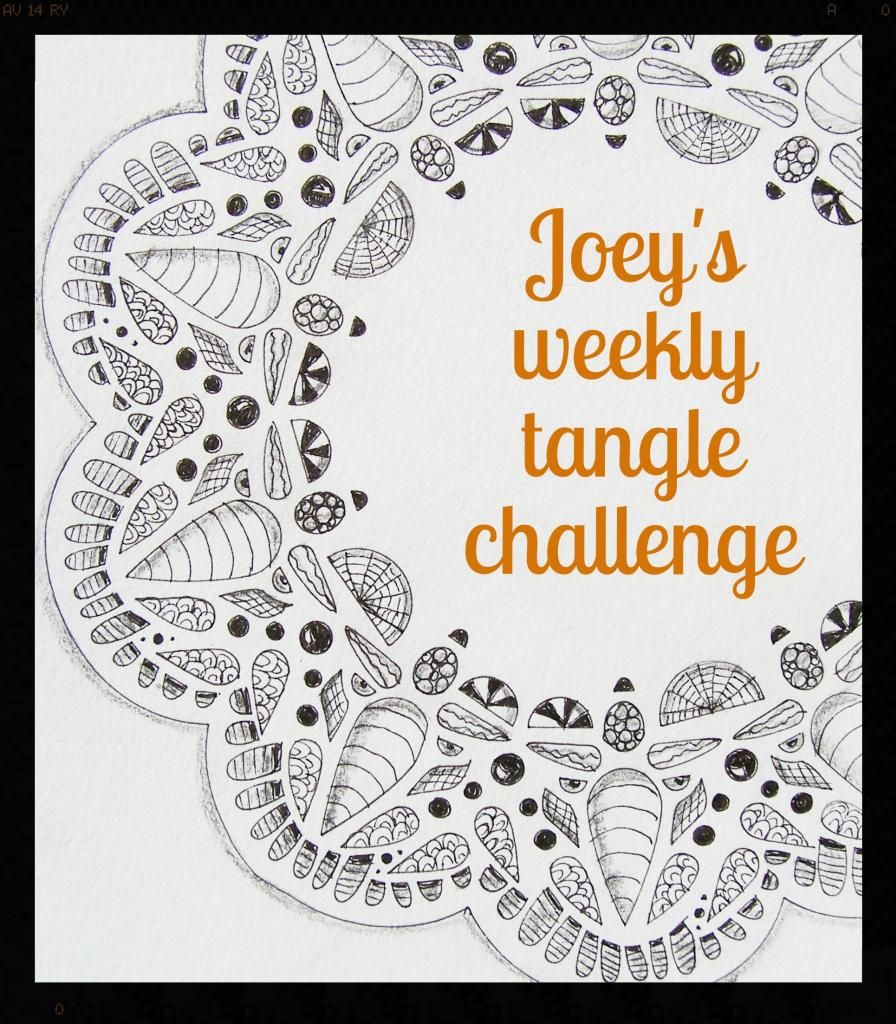 Monday Morning Tangle Challenges:
I hope that you find my tangle challenges fresh, stimulating and fun! Use the Link Up at the bottom of the post to share your work.

Note: the link up never closes, so you can come back and link up to any challenge, at any time.
Click here to see all of my past challenges.

* * *
Wow I can't believe that we are at the end of the
finish my tile alphabet series!?
If you now have a complete set of tiles from A to Z
CONGRATULATIONS
that's quite an accomplishment!

Tomorrow there will be a special post
for everyone to share pics of their alphabet collection.
(like the weekly challenges, the post will have no closing date)

I hope that you will share your photos and share your ideas
about what you plan to do with your collection.



Here is the last tile for you to finish,
I have started with the tangle
. . . partly because it's a fun pattern and partly
because that's sort of how I feel
after coming up with 171 challenges!
SO. . . .
I will be taking the next 6 weeks off to recharge,
gather up some new ideas
and enjoy the summer season that took so long to arrive!
But don't worry
I HAVE LINED UP 6 WONDERFUL AND EAGER
GUEST BLOGGERS TO CHALLENGE YOU!

I am honoured
to have these extremely creative women here
and I know that you will enjoy
the challenges that they have worked on for you.
Have a wonderful start to your summer,
I will be participating in the challenges
so we'll still be in touch.
Take care everyone!
~ joey ~
Mister Linky's Magical Widgets -- Thumb-Linky widget will appear right here!
This preview will disappear when the widget is displayed on your site.
If this widget does not appear,
click here
to display it.