Another catch up post from me today!
We have been stuck in a heat wave here,
so I haven't been feeling very creative lately.
Today is supposed to be cooler
so maybe I will get my 'finish my tile' done as well.
Last night I finished my final
circle series challenge so I thought I would share it
and a photo of all of the 10 tiles together.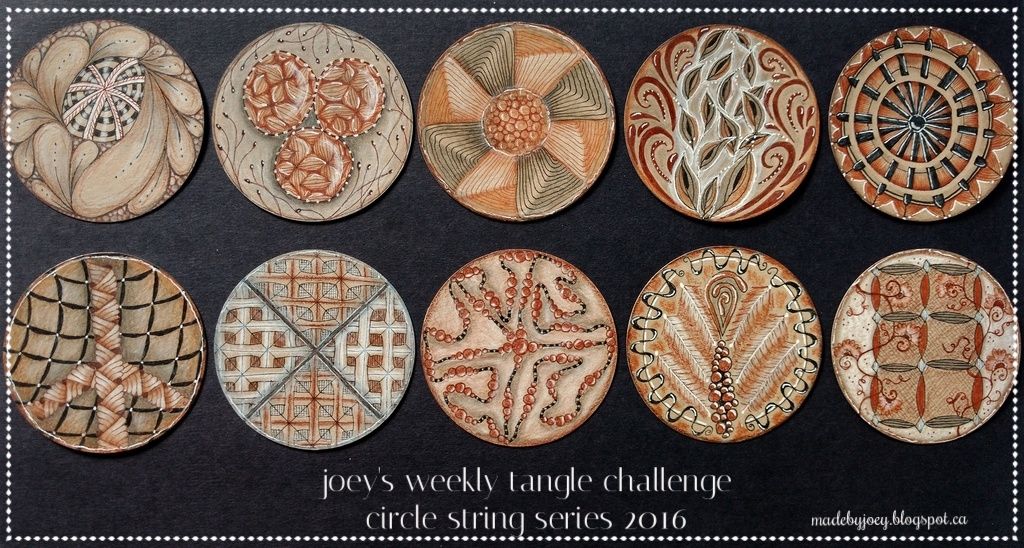 Thanks for tolerating my tardiness,
enjoy your day!
~ joey ~